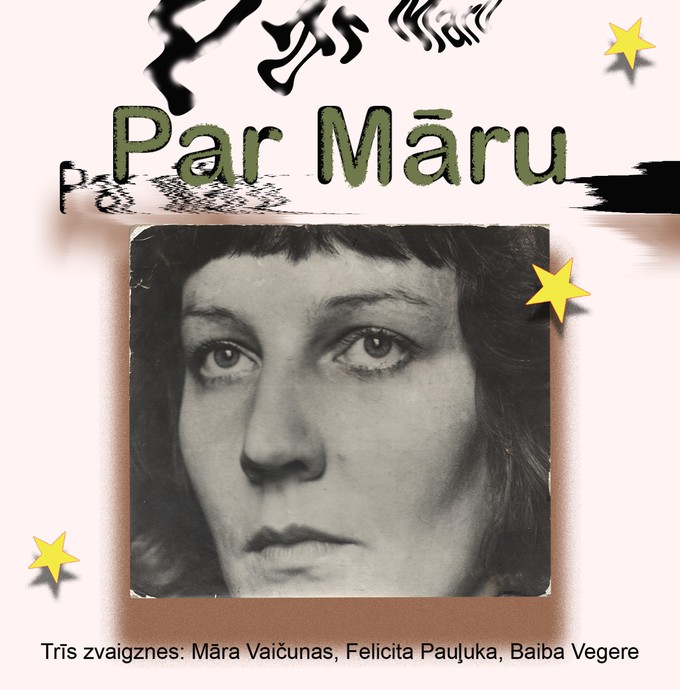 ABOUT MĀRA
Invitation to the exhibition of three Latvian art stars - Māra Vaičuna, Felicita Pauļuka, and Baiba Vegere - 'About Māra' in Madona, at the MABOCA gallery, Visuma Centrs 2, Poruka Street 4. The grand opening of the exhibition will take place on September 23rd at 2:00 PM.
The exhibition at Visuma Centrs aims to speak ABOUT MĀRA and showcase the works of the painter Māra Vaičuna (1949-2019). During her studies, Māra gifted pastel crayons to Baiba Vegere (1948), and that's where it all began. Baiba Vegere is one of the few Latvian artists who paints with pastels on fabric. The 'Gladiolas' (1984) displayed in the exhibition is a close work to Baiba, featuring other flowers in the composition, but it was gladiolas that Māra gifted. On the other hand, 'The Painter' (2023) is by Felicita Pauļuka, an outstanding portrait artist and a master of pastel painting. This acquaintance has been significant for both Baiba Vegere and Māra Vaičuna.
Felicita Pauļuka's (1925-2014) 'Māra' (1977) is a delicate masterpiece about silence and Māra. The dry, almost dripping surface characteristic of pastel technique, the closeness of Felicita's hand to the paper, as pastel is a technique where there is hardly any distance between the artist's hand and the color, and the dust radiation from the raised lines of crayons - all of this is Felicita's Māra.
Māra has brought ceramics into her labyrinth of works. One could object that the works have titles, clearly written on the other side. When the work was completed, looking at it calmly, a title was given, and these few lines, emphasizing complete finality, are always encircled by a line resembling a cat, and it is always different. In the serious process, it brought a tone of a smile. There's something else that Māra loved from the heart, French Bulldogs; they have always been there since the completion of the ceramics department at the art academy. What Māra's created ceramics look like remains a mystery; we couldn't find a single one with her signature. Māra painted her ceramics, not fired them.
Ceramics, or rather their linear outlines, are the company of Māra's quiet nature, playing a delicate choreography between intuition and a mathematical task in various ways - the line as the rational core and the undefined time of the painting process as multilayer fields. There are works where the line pattern approaches a coded language, and there are those where Māra reveals herself as a virtuoso and expressive artist. All the painted has the warmth of human presence and the strange peace of sliding thoughts.
Ilze Putniņa
LNMM
The following works by Māra Vaičuna are exhibited at Visuma Centrs: Lotto. 2005; Felicita's Drawing Board. I and II. 2003; I Don't Know. 2016; Second Breakfast. 2010; Dead Flowers. 2009; Variation on the Theme. I. 2006; Ružciems. Bebru purvā. 2011; Quiet Nature in July. 1986.
The exhibition is organized with the support of VKKF and Erica Synths.
The gallery expresses its gratitude to art historian Ilze Putniņa and artist Ieva Putniņa for their involvement in creating the exhibition.
The exhibition is open from 23/09/2023 to 23/10/2023. The exhibition is open on Mondays, Tuesdays, and Wednesdays from 12-14, and on Sundays from 12-16."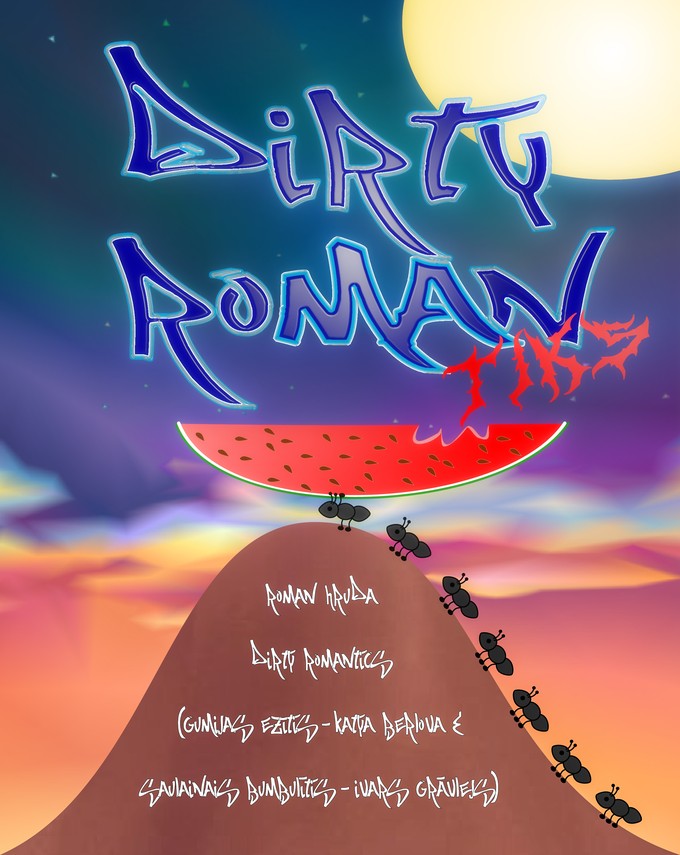 DIRTY ROMAN TIKS
On August 12th, at the MABOCA Gallery Visuma Centrs 2, the exhibition "DIRTY ROMAN tiks" will be unveiled, created by artists Ivars Grāvlejs (LV), Katya Berlova (UA), and Roman Hruda (CZ). The exhibition opening will feature poetry readings by "Avīzes Nosaukums", and the live music will be provided by the duo Labais and Čūska.
"Gummy Hedgehog and Sunny Bumbulitis love to explore the world and have fun. They met in the Carpathian Mountains, named themselves the Dirty Romantics, and decided to aestheticize destructive phenomena. One day, they met Dirty Roman, a boy who enjoys being naked and playing with socks. He was very cheerful and creative and became their friend. Dirty Roman told them about a place called Visuma Centrs 2, where a girl named Shady Lady lives and enjoys boxing. Dirty Roman explained that in Visuma Centrs 2, there are crunchy, juicy, and interrelated moral norms, and everyone can freely be themselves. There are no rules or laws; disorder is the norm and comfort zone. People are inspired by the concept of mistakes and clumsiness, and they can do whatever they want as long as they don't harm anyone. Gummy Hedgehog and Sunny Bumbulitis liked the story about Visuma Centrs 2. They decided to go to Madona, a Latvian town covered in hopes of bugs, together with Dirty Roman.
Exhibition title: DIRTY ROMAN tiks
Authors: Roman Hruda, Dirty Romantics (Gummy Hedgehog - Katya Berlova & Sunny Bumbulitis - Ivars Grāvlejs)"
Exhibition is suppoorted by State Cultural Capital Foundation and Erica Synths
The exhibition will be available for viewing from August 12th to September 20th.
VISUAL OVERVIEW OF THE FESTIVAL PROGRAM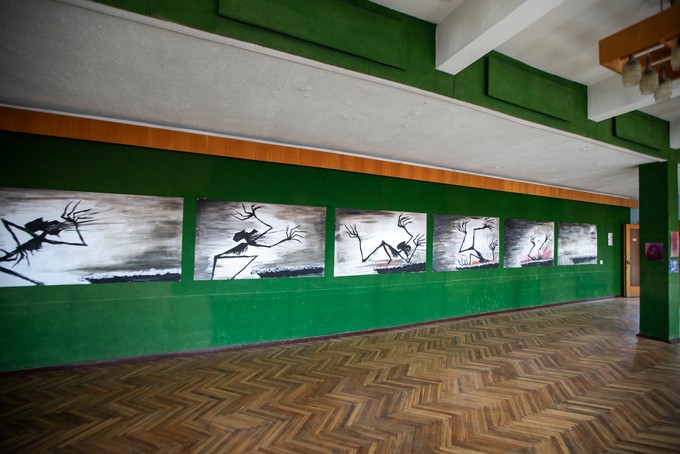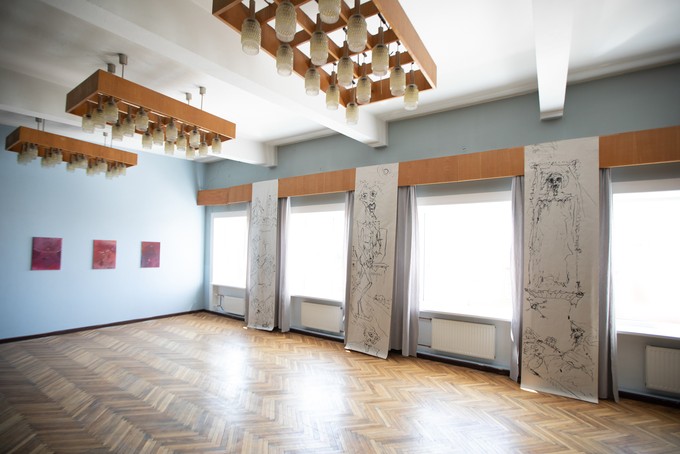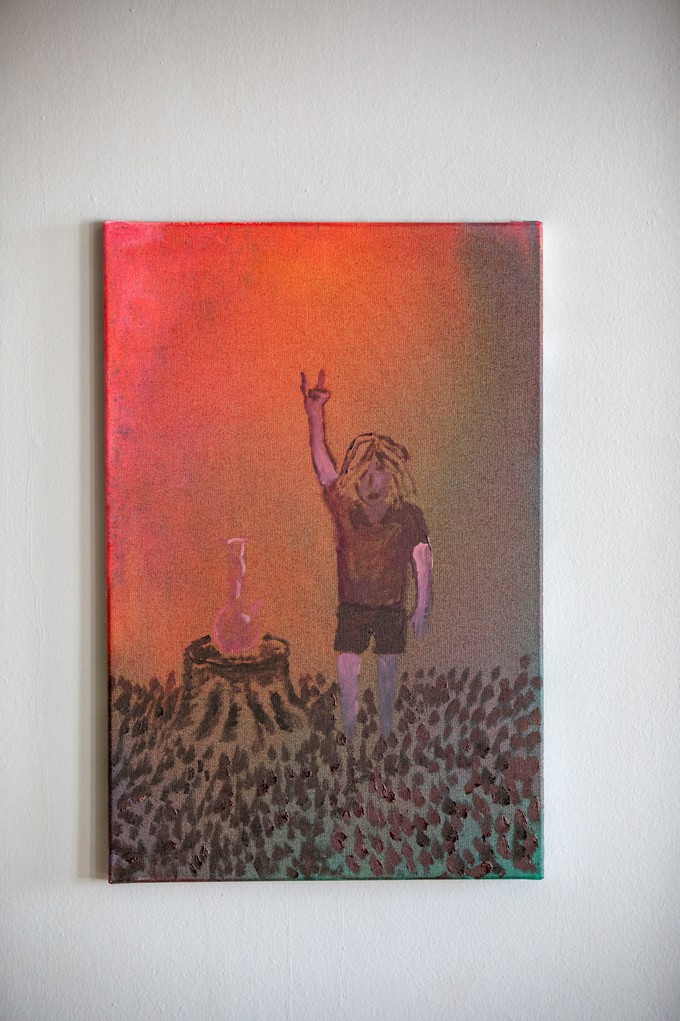 Kaspars Groševs and Raids Kalniņš 'I Played and danced' at MABOCA Gallery, Visuma Centrs 2
The gallery is open on Sundays, Mondays, Tuesdays, and Wednesdays from 12:00 to 16:00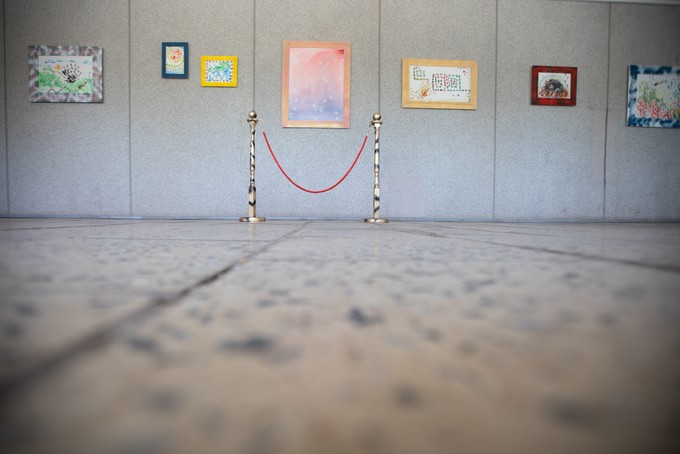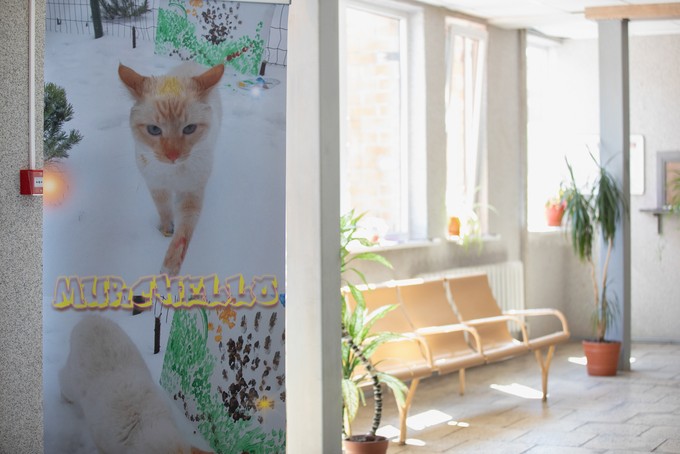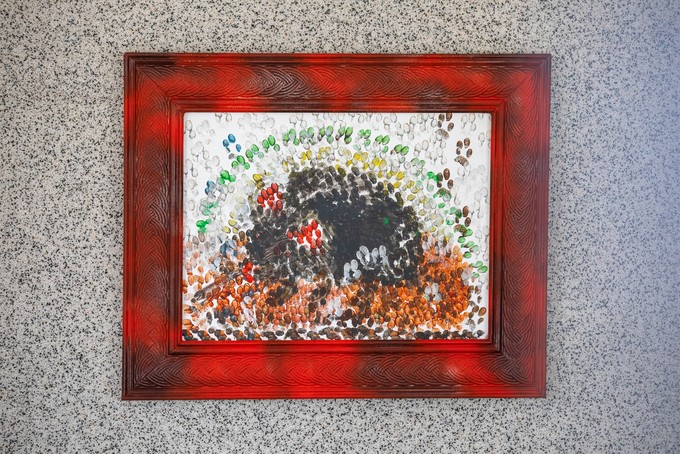 Murchello. The Cat - a painter who uses paws instead of brushes.
Madona Railway Station is open every day from 12:00 to 22:00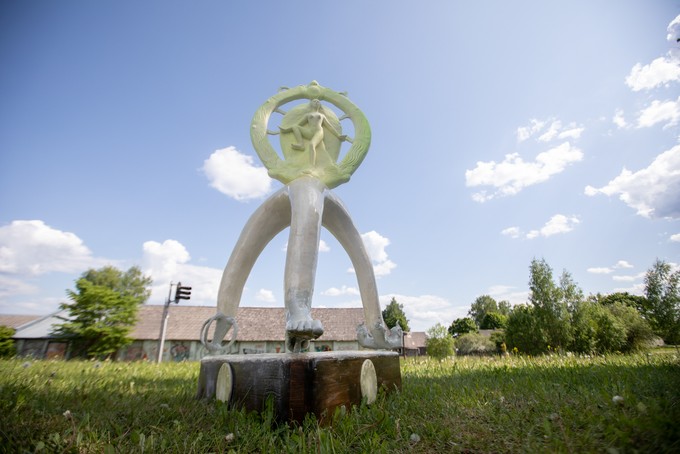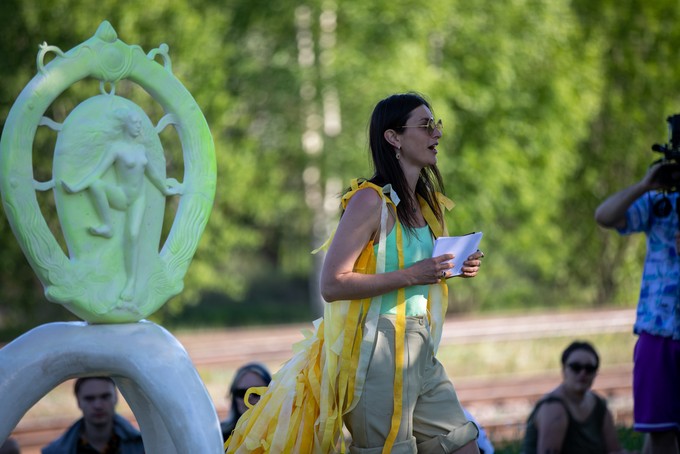 Anna Egle's artwork 'O.K.' is located at the intersection of Saules and Cesvaines streets, on the grassy side next to the railway tracks
The artwork can be viewed at any time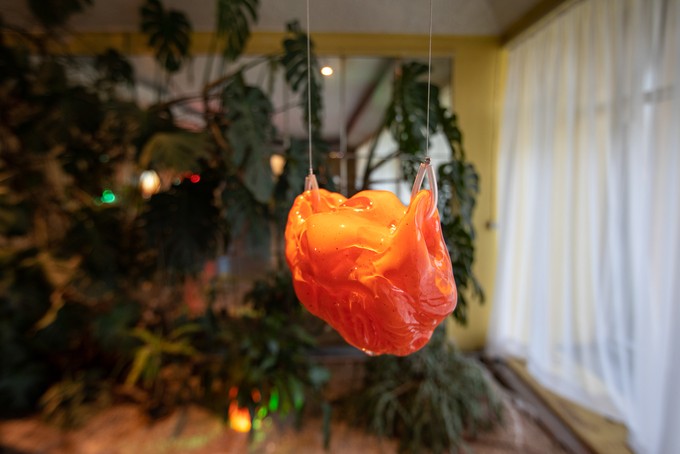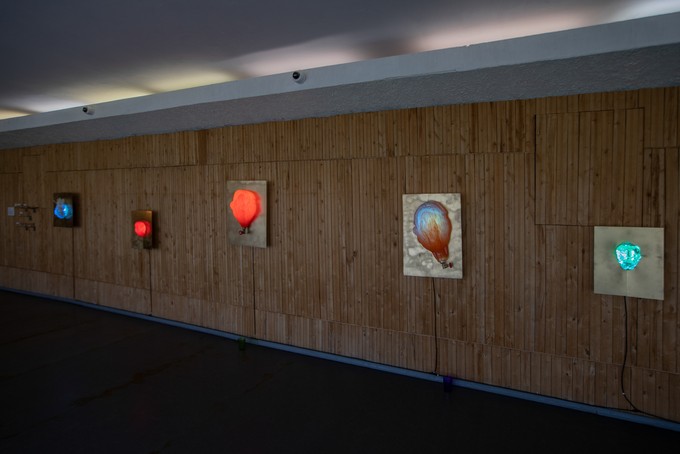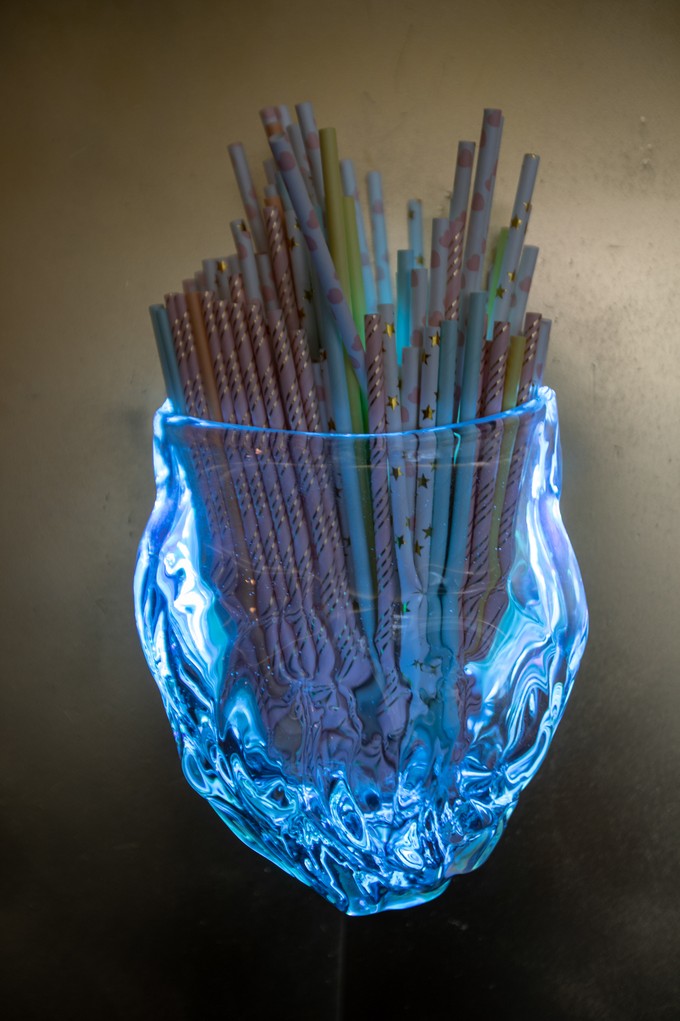 Kārlis Bogustovs 'Beverage bierds' exhibition is located at the cinema theater "Vidzeme"
The exhibition can be viewed during movie screenings or by contacting us personally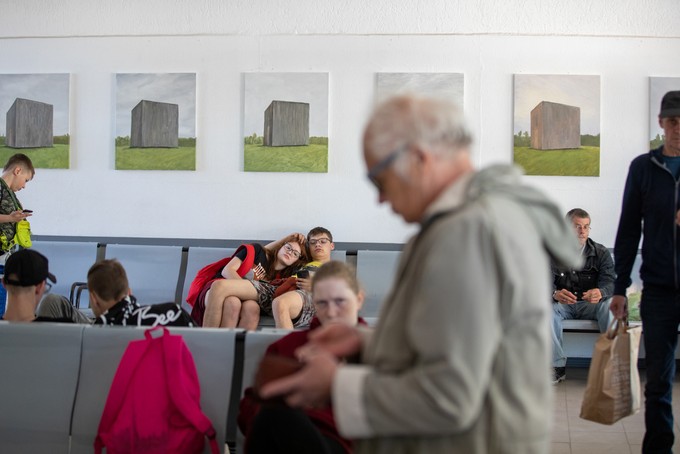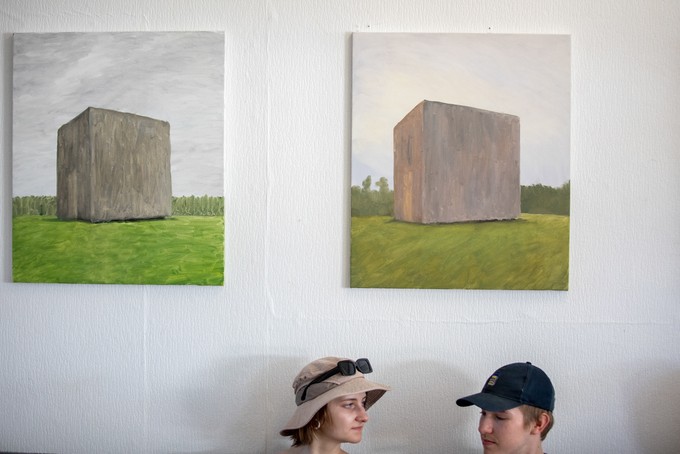 Andris Eglītis '7 grey cubes' exhibition is located at the Madona Bus Station
The exhibition can be viewed every day from 5:00 to 19:30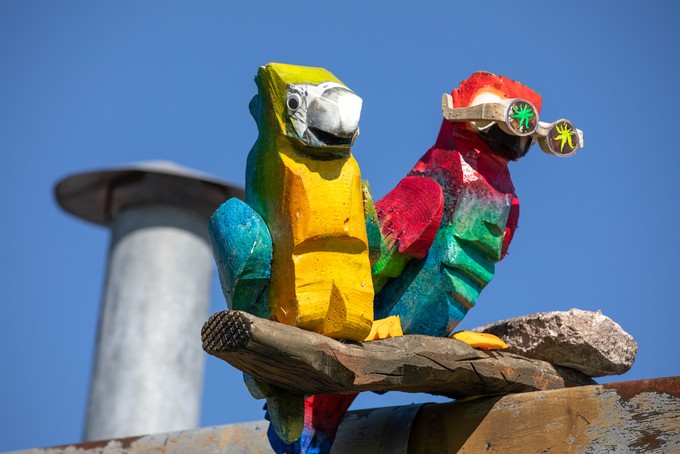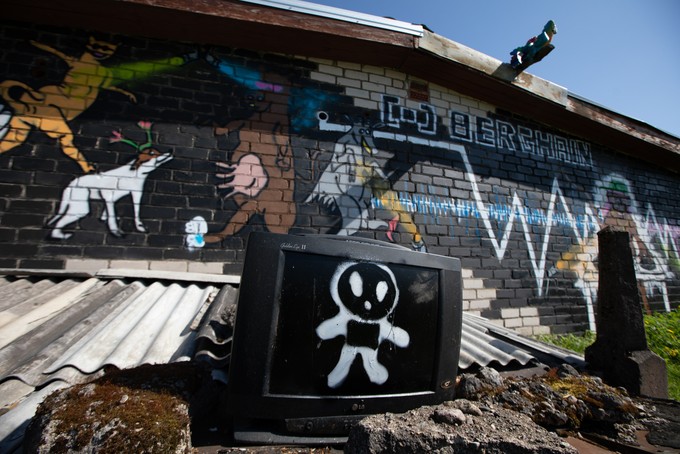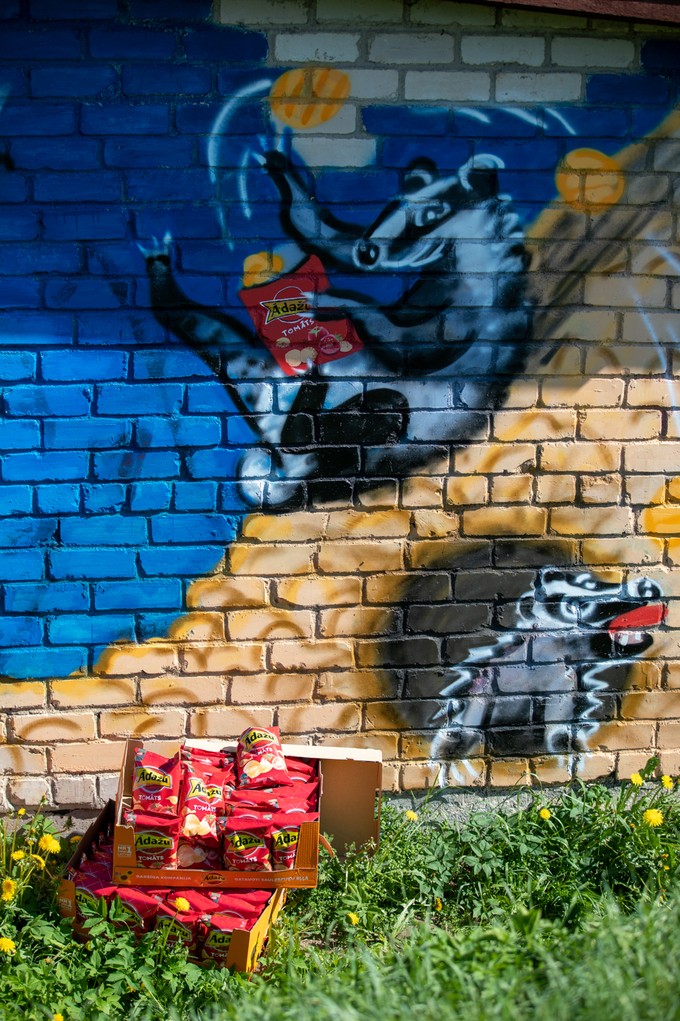 Shady Ladies 2023, the artwork is located at Smilšu iela 10, on the garage premises by the railway tracks
The artwork can be viewed at any time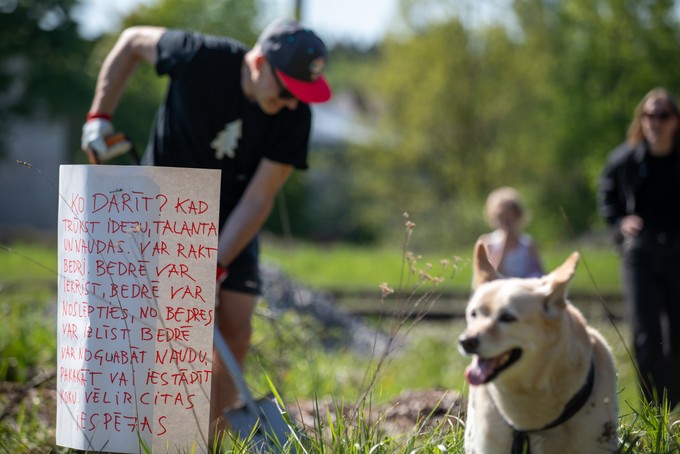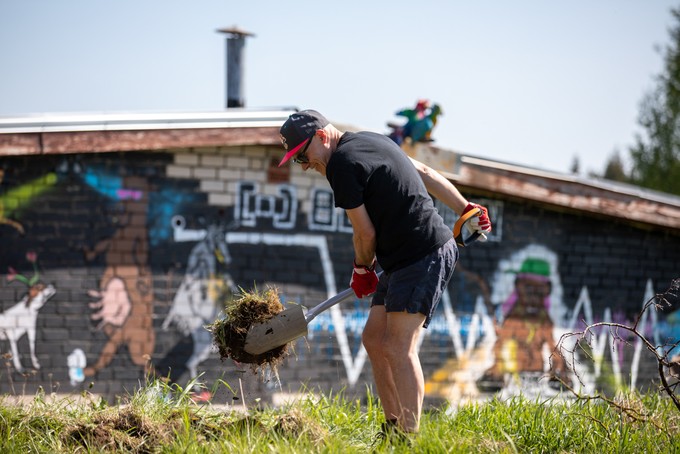 Viestarts Gailītis' performance on the opening day of the festival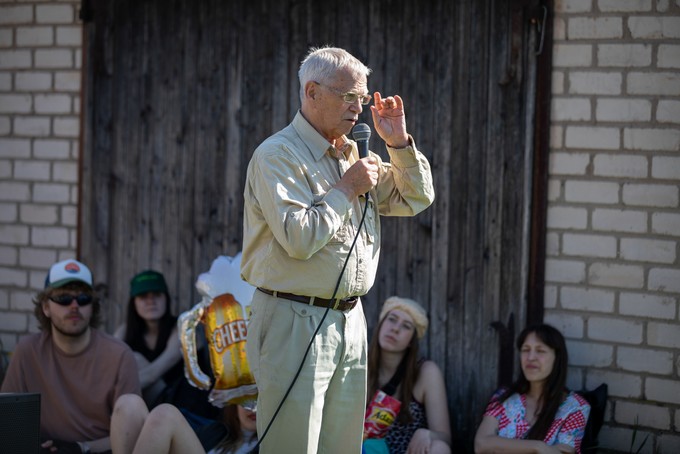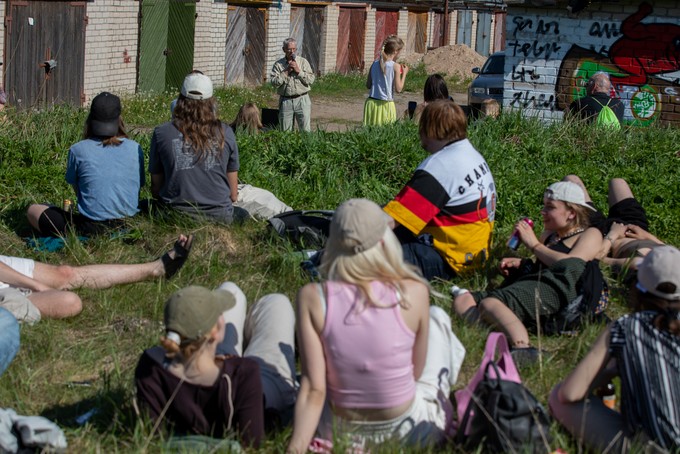 Arvīds Ulme's performance on the opening day of the festival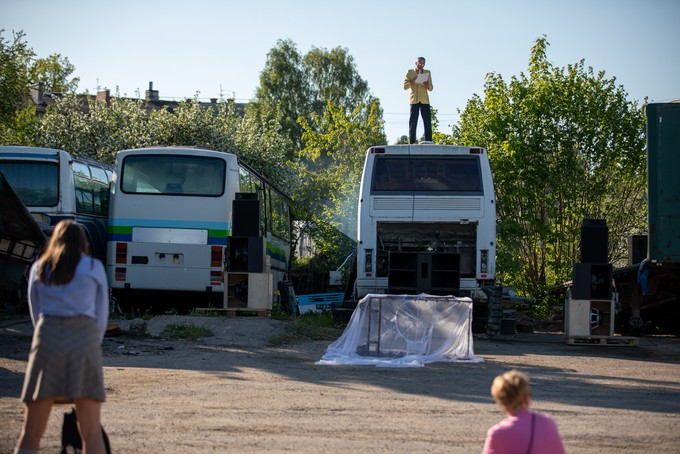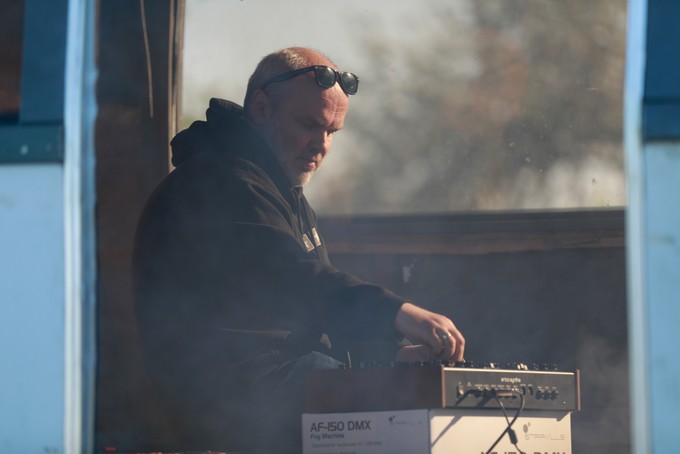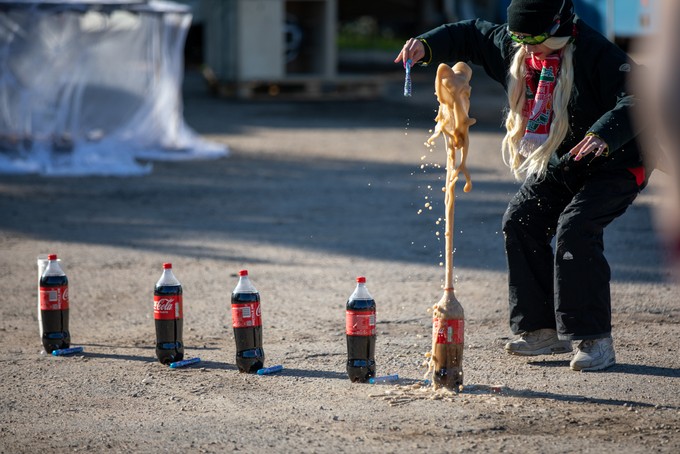 Kaspar Rolšteins and Normunds Griestiņš's performance on the opening day of the festival, based on Kaspar Rolšteins' libretto 'Analysis of the Sarkaņi drillhole'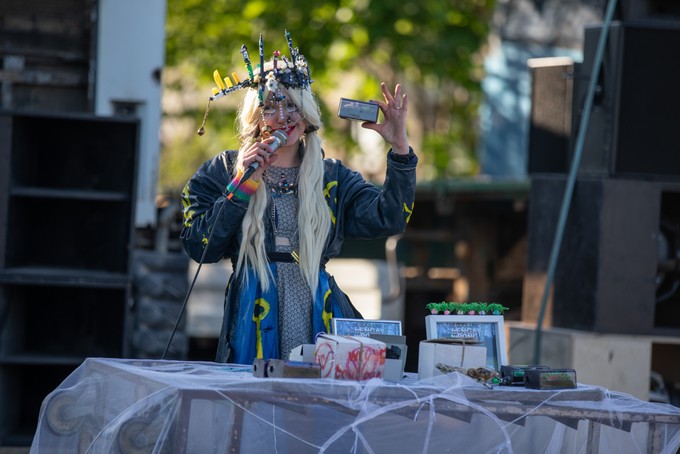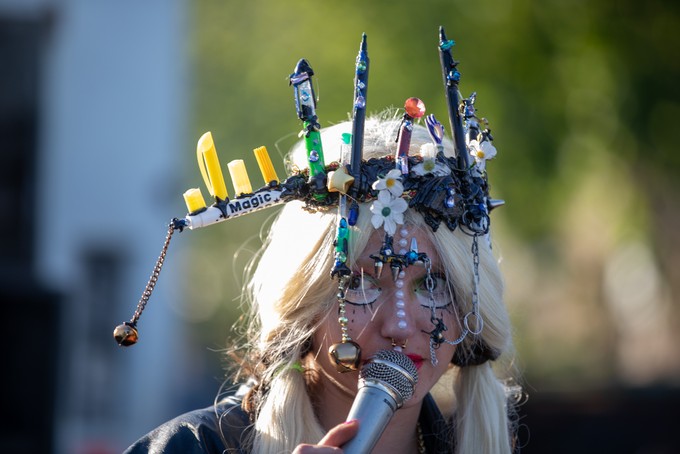 BENGA WRONG's performance 'Mother' on the opening day of the festival
Music by Platons Buravickis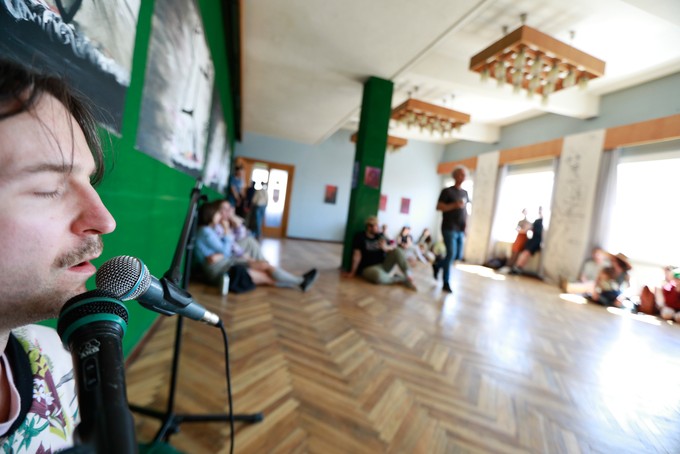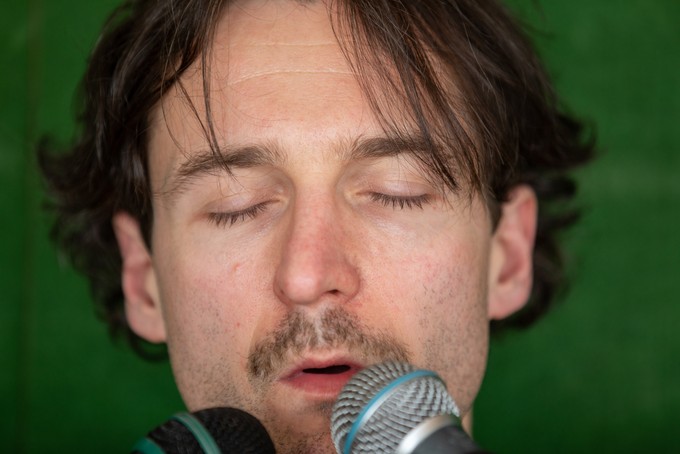 Toms Auniņš's performance 'Meditation. MADONA' lasting 7 hours on the opening day of the festival
Previous photo author: Ivars Grāvlejs
All future photos author: gļuks
'Brīnumu Nakts'12' festival opening night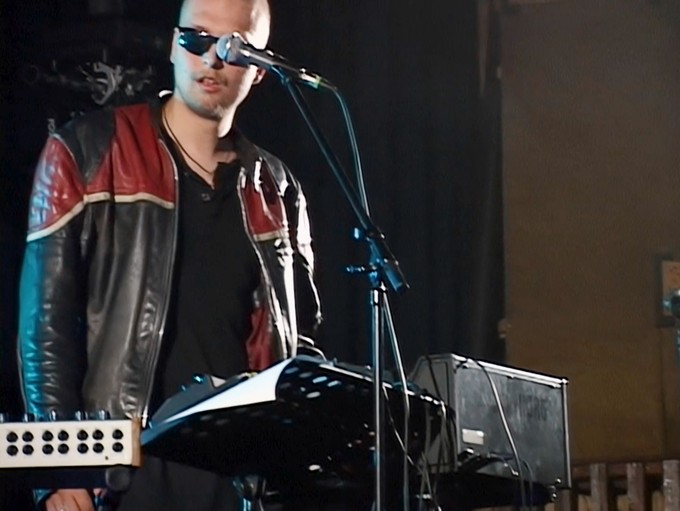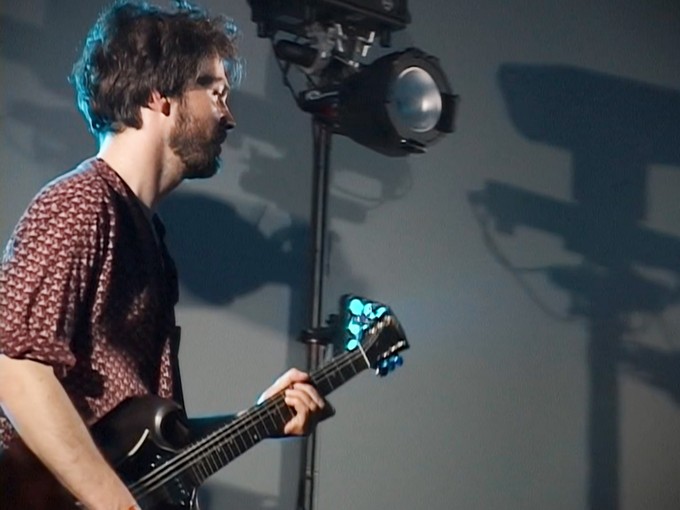 PERESTROIKA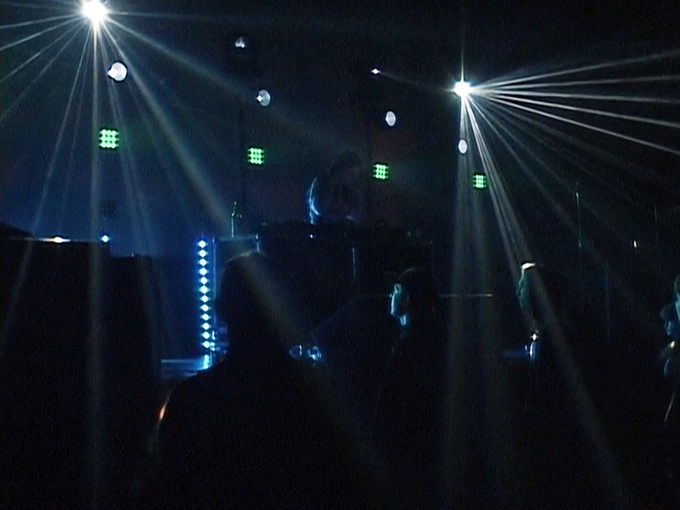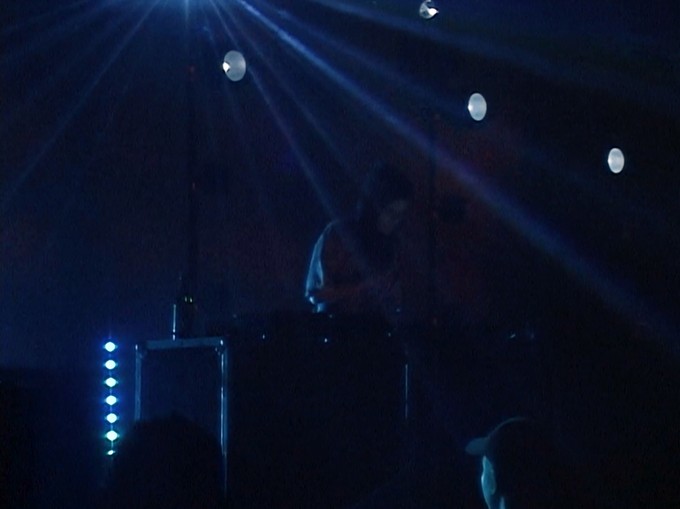 KABLAM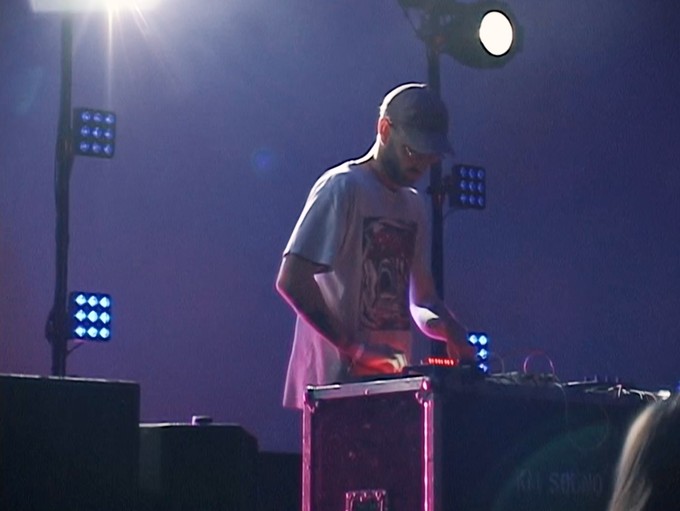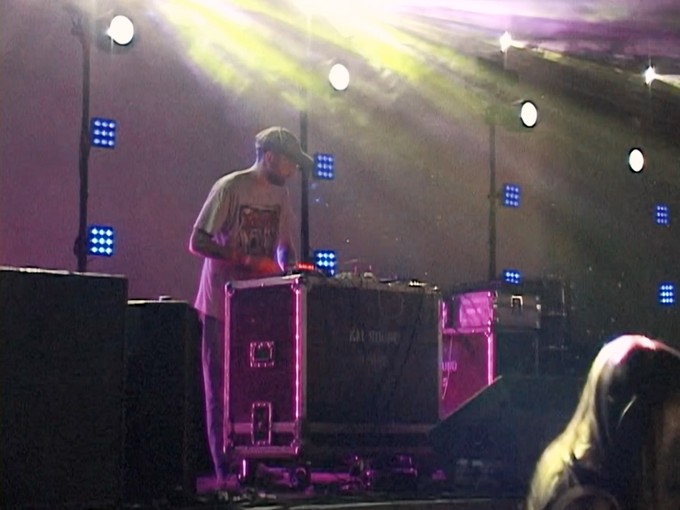 YOUR PLANET IS NEXT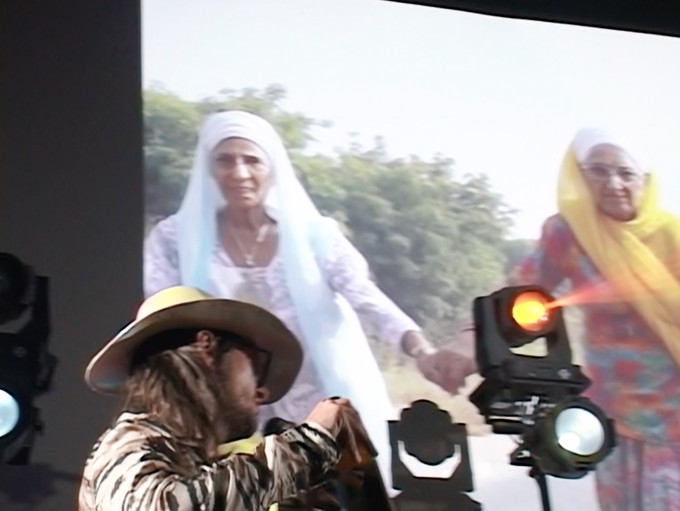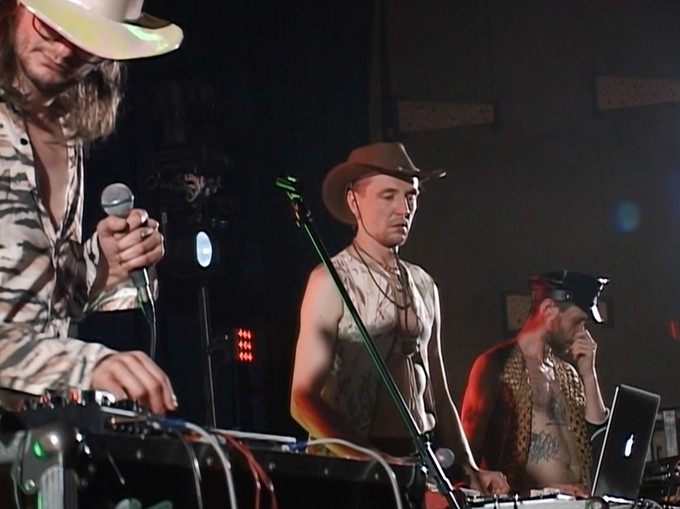 ORIGO BOYS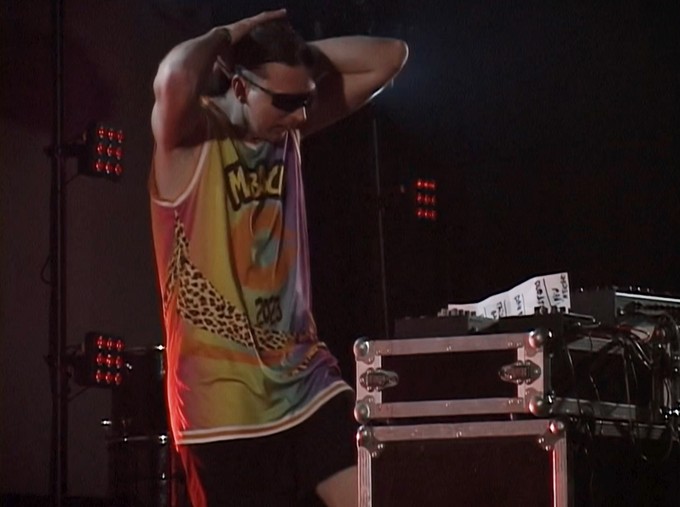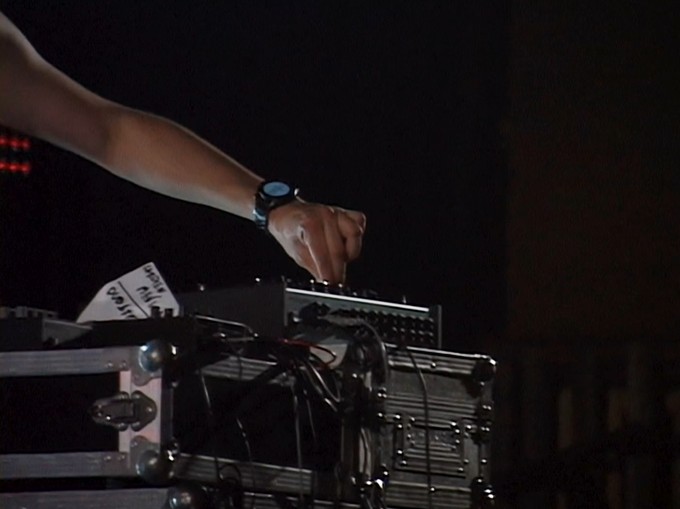 KODEK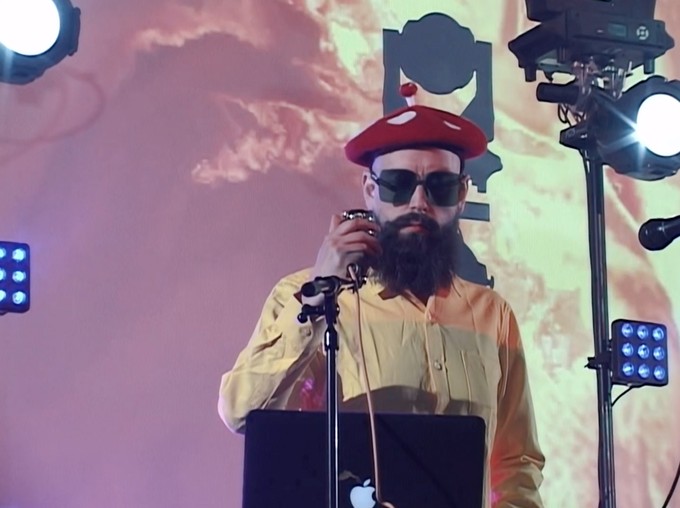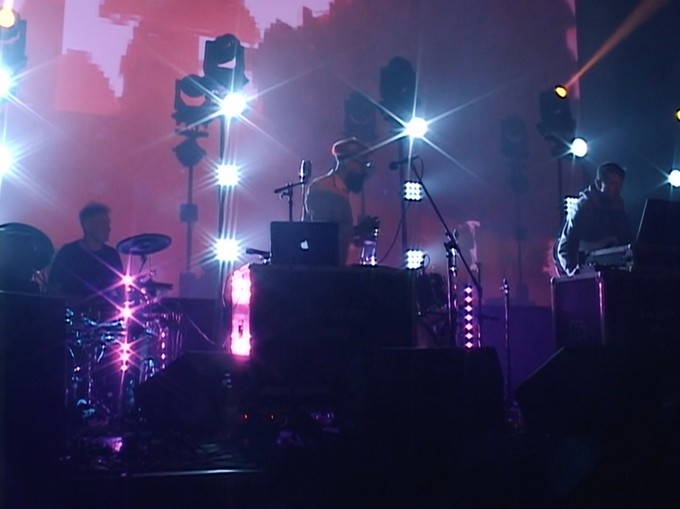 ESSEENESNES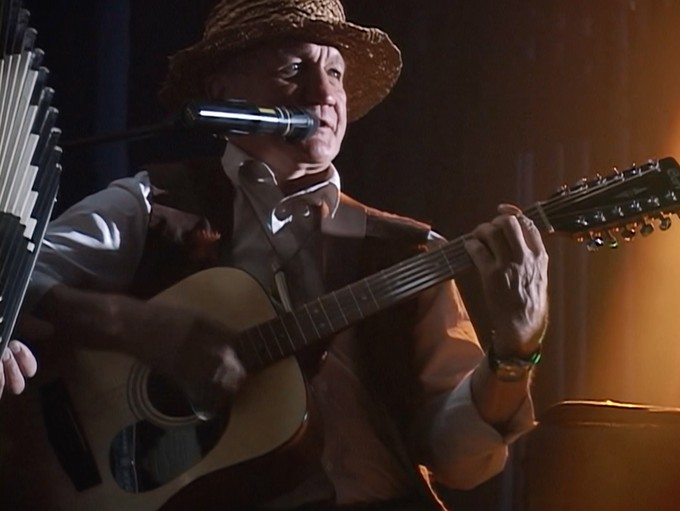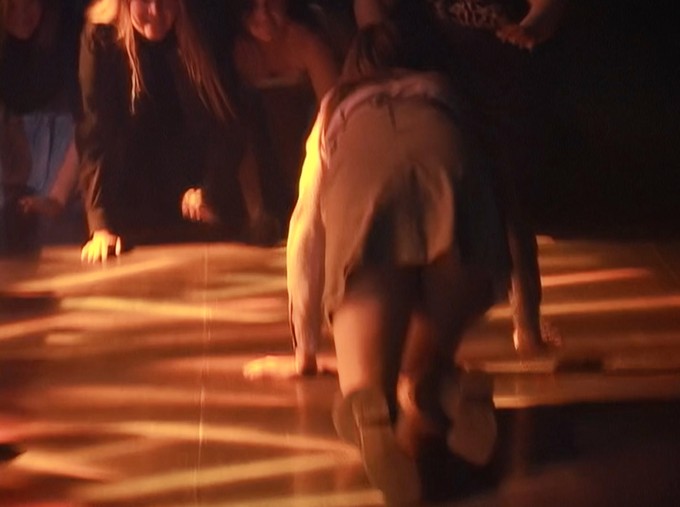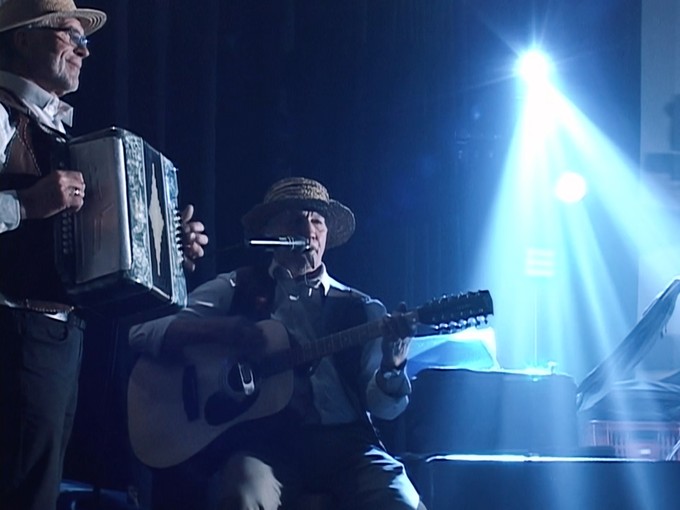 IMANTS PULKSTENIS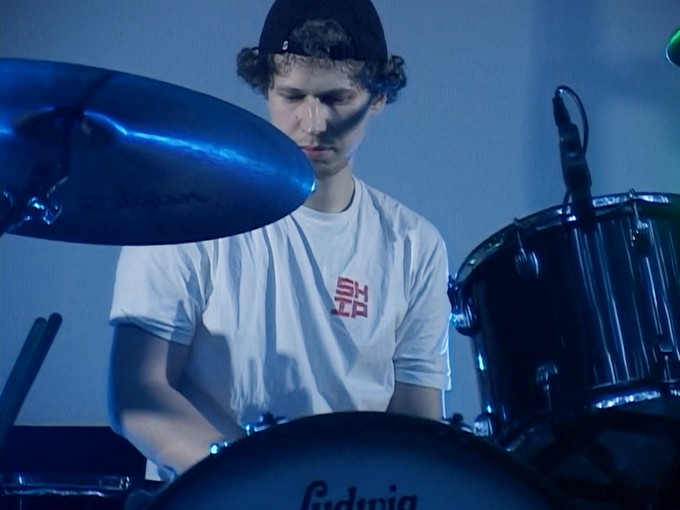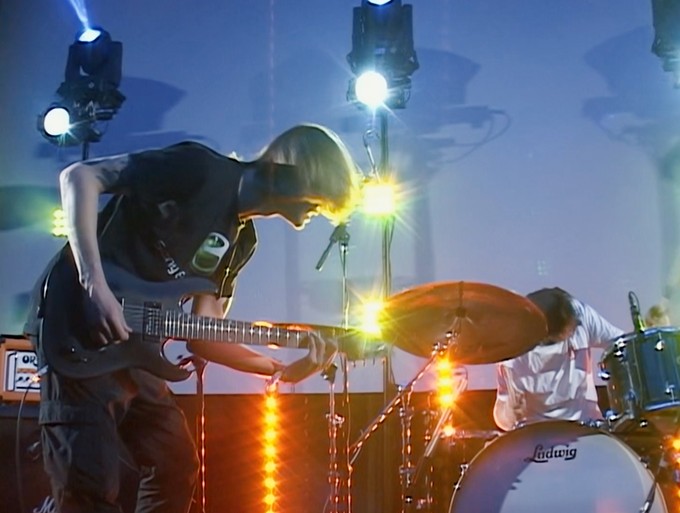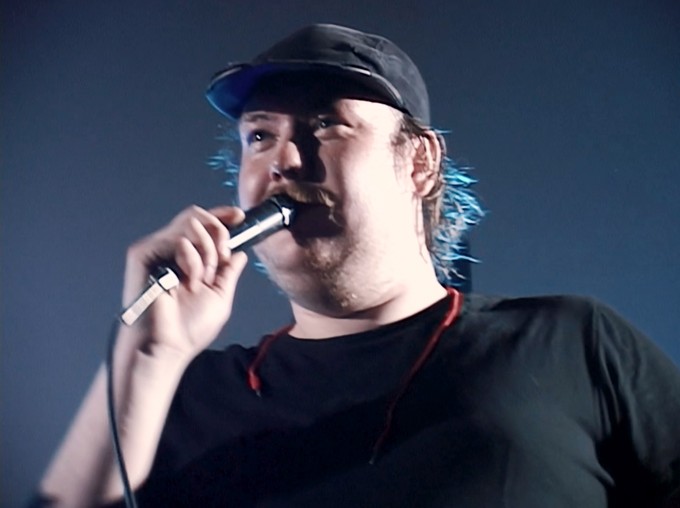 STABS
FESTIVAL OPENING PROGRAM 20.05.2023.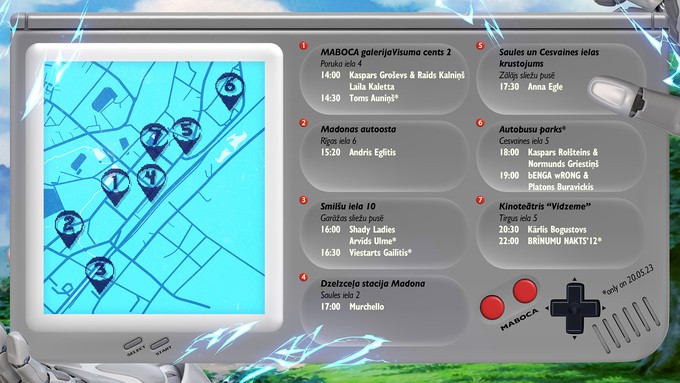 MABOCA GALLERY VISUMA CENTRS 2,
Poruka ielā 4
14:00 Kaspara Groševs & Raids Kalniņš
Laila Kaletta
14:30 Toms Auniņš
BUS STATION MADONA
Rīgas iela 6
15:20 Andris Eglītis
SMILŠU IELA 10
Garages located on the side of the tracks
16:00 Shady Ladies
Arvīds Ulme
16:30 Viestarts Gailītis
TRAIN STATION MADONA
Saules iela 2
17:00 Murchello
STREET INTERSECTION OF SAULES IELA AND CESVAINES IELA
Lawn located on the side of the tracks
17:30 Anna Egle
AREA WITH BUSES
Cesvaines iela 5
18:00 Kaspars Rolšteins & Normunds Griestiņš
19:00 bENGA wRONG & Platons Buravickis
CINEMA "VIDZEME"
Tirgus iela 5
20:30 Kārlis Bogustovs
22:00 BRĪNUMU NAKTS
MADONA WILL HOST THE THIRD CONTEMPORARY ART AND BUSINESS BIENNALE "MABOCA 2023"
For the third year running, on May 20, in Madona will begin the Madona International Art and Business Biennale MABOCA (Madona Bunch of Cool Art). The event will kick-off with the opening concert "Brīnumu Nakts/ Night of Wonders" featuring artists from Latvia and Sweden. Join the celebration of music, theatre, visual art, poetry & more!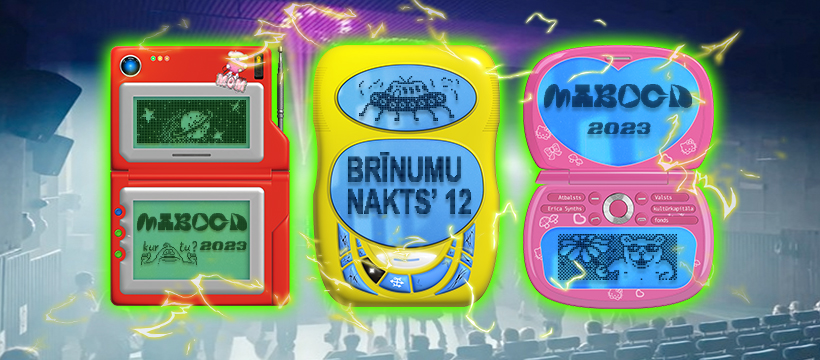 The festival will take place in Madona's railway station, bus station, cinema "Vidzeme," and several outdoor locations, uplifting spirits of the guests with its interdisciplinary programme.
MABOCA serves as a driving force for the promotion of contemporary art in the Madona region, fostering the flourishing of Latvia's creative communities in the periphery and refreshing the overall cultural landscape of Latvia.
MABOCA offers more than just an audio-visual experience; it is an adventure in which genre-specific visual arts are combined with music and literary arts, expanding the boundaries of aesthetic experience. In the context of small-town reality and nature, MABOCA assumes a therapeutic status. By creating a supportive environment for creative exploration, every visitor is invited to participate in shaping a dynamic world of art and music.
As much as one may try to resist accepting the absurdity in our daily lives, the Art and Business Biennale, both thematically and stylistically, draws the viewer into a game of irony. To see our society, this era, from the outside, to witness one's own era, is to be able to laugh at it self-critically. But satire is not an end in itself. It is a form of courage that does not lack a dose of authenticity. Both literally and figuratively, it is a breath of fresh air. A pleasantly refreshing dose of art in its most unexpected shades. Freed from the burden of seriousness and metaphysical torment, both the artists themselves and the festival visitors, as they engage with art, are invited to be true to themselves and their art. Let us admit to ourselves how much we thirst for freshness!
Following the aphorism "the path is the destination, and the destination is hidden in the path" festival-goers coming from Riga are invited to travel on the BUS OF WONDERS together with other contemporaries and like-minded individuals. Thus, these 162 km become a unique ritual. The roles of privilege are reversed: Riga residents are invited to make a little effort and head towards art in Madona, rather than the other way around.
We invite you to the biennale's opening on May 20 at the Cinema "Vidzeme" in Madona. The opening program will feature performances and a special concert program " Night of Wonders." On the day of the event, a map will be available to help navigate the rich program.
The exhibition will be open from 20 May to 15 July.
MABOCA 2023 visual arts programme: Andris Eglitis, Anna Egle, Arvids Ulme & Madara Ulme, benga wrong & Platons Buravickis, Kaspars Grosevs & Raids Kalnins, Kaspars Rolsteins & Normunds Griestiņš, Kārlis Bogustovs, Laila Kaletta (DE), Murchello (IT), Pēteris Ķimelis, Shady Ladies, Toms Auniņš, Viestarts Gailītis, Zane Žeivate.
BRĪNUMU NAKTS'12 concert program: ESseenesNES, KABLAM (SE), KODEK, Imants Pulkstenis, Origo Boys, Perestroika.zip, STABS, Your Planet Is Next (SE).
The festival is organized by the art association GolfClayderman and was created with the financial support of ERICA SYNTHS Ltd. and the State Cultural Capital Foundation.
Text prepared by Madara Ulme.