MADONA WILL HOST THE THIRD CONTEMPORARY ART AND BUSINESS BIENNALE "MABOCA 2023"
For the third year running, on May 20, in Madona will begin the Madona International Art and Business Biennale MABOCA (Madona Bunch of Cool Art). The event will kick-off with the opening concert "Brīnumu Nakts/ Night of Wonders" featuring artists from Latvia and Sweden. Join the celebration of music, theatre, visual art, poetry & more!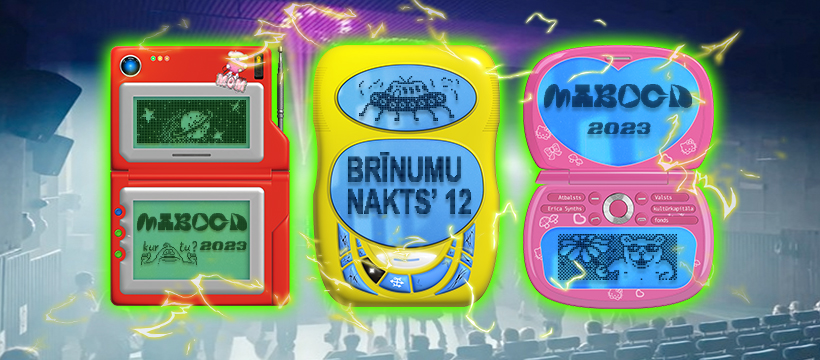 The festival will take place in Madona's railway station, bus station, cinema "Vidzeme," and several outdoor locations, uplifting spirits of the guests with its interdisciplinary programme.
MABOCA serves as a driving force for the promotion of contemporary art in the Madona region, fostering the flourishing of Latvia's creative communities in the periphery and refreshing the overall cultural landscape of Latvia.
MABOCA offers more than just an audio-visual experience; it is an adventure in which genre-specific visual arts are combined with music and literary arts, expanding the boundaries of aesthetic experience. In the context of small-town reality and nature, MABOCA assumes a therapeutic status. By creating a supportive environment for creative exploration, every visitor is invited to participate in shaping a dynamic world of art and music.
As much as one may try to resist accepting the absurdity in our daily lives, the Art and Business Biennale, both thematically and stylistically, draws the viewer into a game of irony. To see our society, this era, from the outside, to witness one's own era, is to be able to laugh at it self-critically. But satire is not an end in itself. It is a form of courage that does not lack a dose of authenticity. Both literally and figuratively, it is a breath of fresh air. A pleasantly refreshing dose of art in its most unexpected shades. Freed from the burden of seriousness and metaphysical torment, both the artists themselves and the festival visitors, as they engage with art, are invited to be true to themselves and their art. Let us admit to ourselves how much we thirst for freshness!
Following the aphorism "the path is the destination, and the destination is hidden in the path" festival-goers coming from Riga are invited to travel on the BUS OF WONDERS together with other contemporaries and like-minded individuals. Thus, these 162 km become a unique ritual. The roles of privilege are reversed: Riga residents are invited to make a little effort and head towards art in Madona, rather than the other way around.
We invite you to the biennale's opening on May 20 at the Cinema "Vidzeme" in Madona. The opening program will feature performances and a special concert program " Night of Wonders." On the day of the event, a map will be available to help navigate the rich program.
The exhibition will be open from 20 May to 15 July.
MABOCA 2023 visual arts programme: Andris Eglitis, Anna Egle, Arvids Ulme & Madara Ulme, benga wrong & Platons Buravickis, Kaspars Grosevs & Raids Kalnins, Kaspars Rolsteins & Normunds Griestiņš, Kārlis Bogustovs, Laila Kaletta (DE), Murchello (IT), Pēteris Ķimelis, Shady Ladies, Toms Auniņš, Viestarts Gailītis, Zane Žeivate.
BRĪNUMU NAKTS'12 concert program: ESseenesNES, KABLAM (SE), KODEK, Imants Pulkstenis, Origo Boys, Perestroika.zip, STABS, Your Planet Is Next (SE).
The festival is organized by the art association GolfClayderman and was created with the financial support of ERICA SYNTHS Ltd. and the State Cultural Capital Foundation.
Text prepared by Madara Ulme.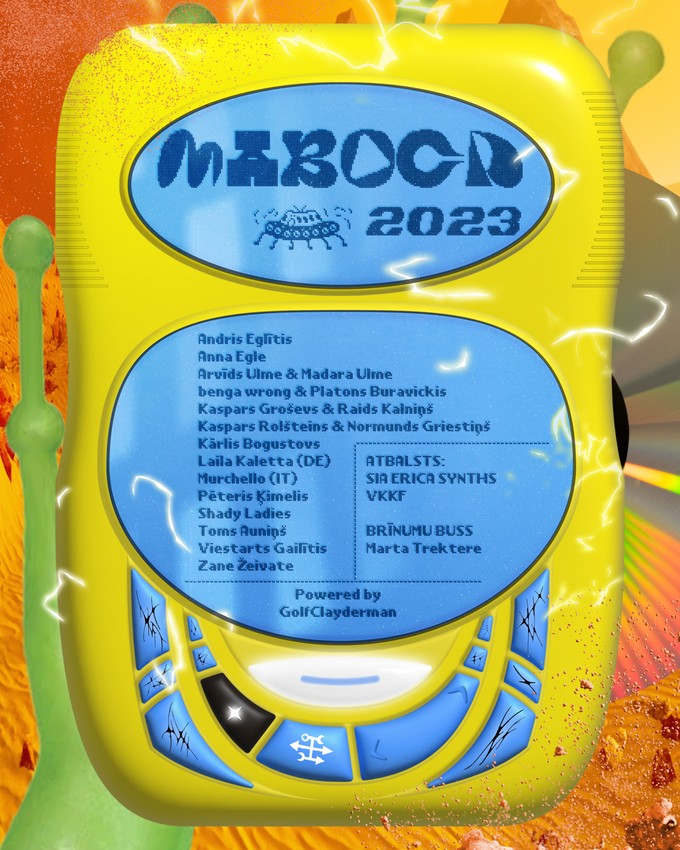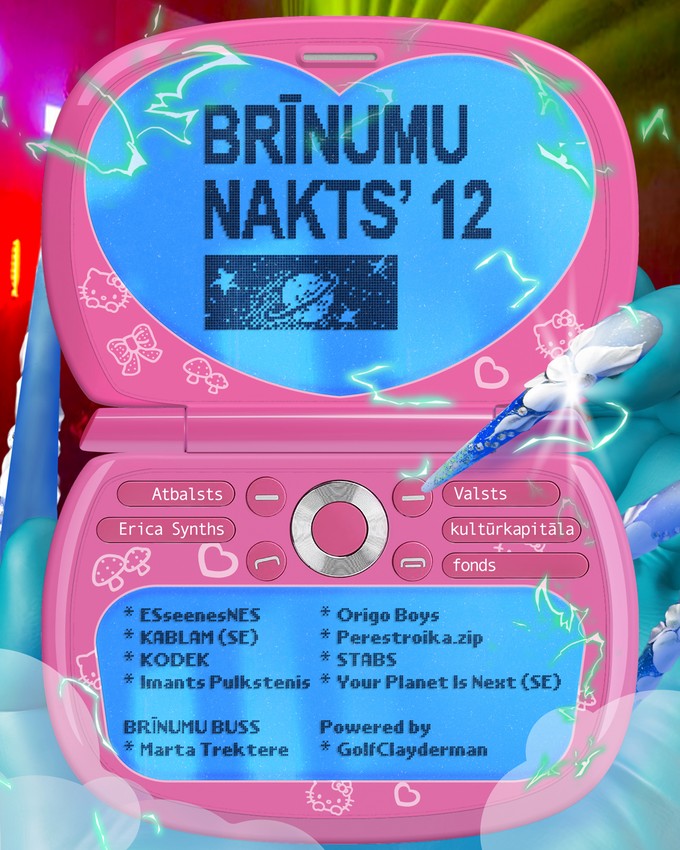 FESTIVAL OPENING PROGRAM 20.05.2023.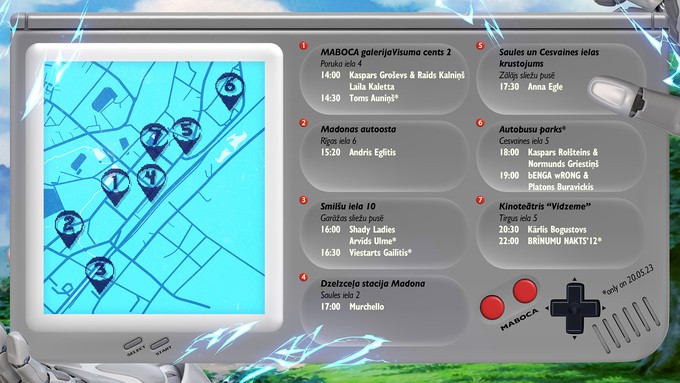 MABOCA GALLERY VISUMA CENTRS 2,
Poruka ielā 4
14:00 Kaspara Groševs & Raids Kalniņš
Laila Kaletta
14:30 Toms Auniņš
BUS STATION MADONA
Rīgas iela 6
15:20 Andris Eglītis
SMILŠU IELA 10
Garages located on the side of the tracks
16:00 Shady Ladies
Arvīds Ulme
16:30 Viestarts Gailītis
TRAIN STATION MADONA
Saules iela 2
17:00 Murchello
STREET INTERSECTION OF SAULES IELA AND CESVAINES IELA
Lawn located on the side of the tracks
17:30 Anna Egle
AREA WITH BUSES
Cesvaines iela 5
18:00 Kaspars Rolšteins & Normunds Griestiņš
19:00 bENGA wRONG & Platons Buravickis
CINEMA "VIDZEME"
Tirgus iela 5
20:30 Kārlis Bogustovs
22:00 BRĪNUMU NAKTS